A McLaren Technology Group spokesman confirmed today that McLaren is not discussing with Apple (NASDAQ: AAPL) over a potential investment. Earlier in the day, reports suggested the American tech company was in talks to take over the British supercar group.
However, the McLaren representative didn't say whether there was an approach, and Apple declined to comment on the matter. Apparently, the iPhone maker was ready to dive into the automotive industry by buying McLaren as its first step towards transforming the industry.
Apple has been secretly working on manufacturing a self-driving electric vehicle for over two years. Being an expert in automotive engineering and onboard computer systems as well as carbon fiber and aluminum chassis, McLaren would seem to be the perfect match for Apple.
In the event of an acquisition, the supercar engineer and Formula One team owner would become Apple's second biggest purchase of all time, only behind the $3 billion it paid for Beats Electronics in 2014. McLaren's net worth is around $1.3 billion and $1.9 billion.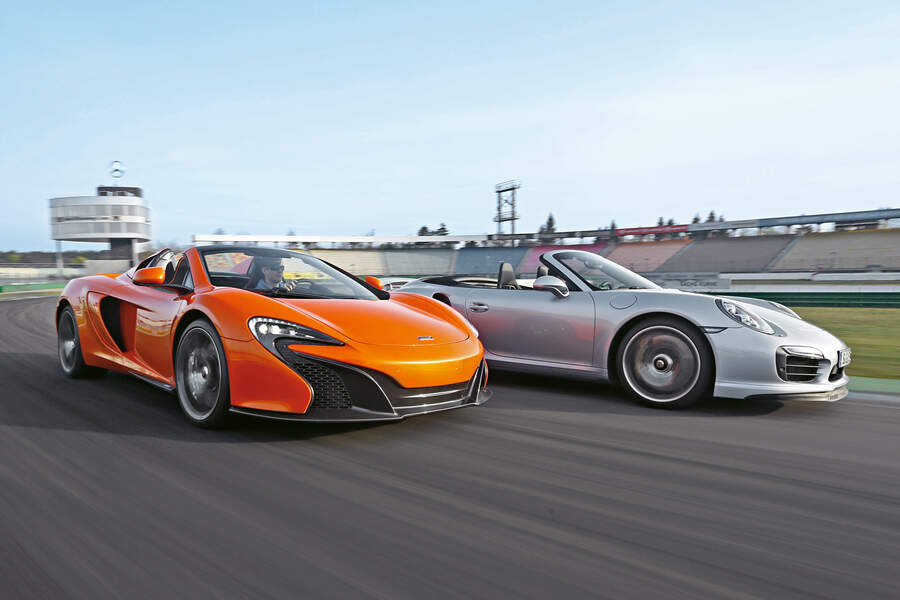 Apple's top secret automotive project began in 2014
Apple CEO Tim Cook approved his company's alleged electric car project in late 2014 under codename Titan. Since then, Apple has been recruiting a team of engineers and designers from car makers such as Tesla, Volkswagen, Mercedes-Benz, Ford, Fiat Chrysler, and Aston Martin.
Former Ford engineer and Apple VP Steve Zadesky was in charge of the Apple Car but quit back in June. Apple veteran Bob Mansfield replaced him at the helm of the team. Apple has also been after battery development and electrical automobile engineers from Samsung Electronics, Panasonic, Toshiba, and others.
Several former Apple employees have claimed Steve Jobs and Cook's intentions of building an Apple car date back to 2008, after the launch of the original iPhone. Apple's smartphone reshaped the mobile industry, so maybe they wanted to make a similar revolution in the automotive sector.
Apple Car could enter production in 2020
Apple wants to start producing its electric and autonomous driving car by 2020. Rumors say the vehicle would resemble more of a minivan than a car, and would integrate with every Apple product, making it the ultimate mobile device.
Several reports claim Apple executives have been meeting with self-driving car experts from the California Department of Motor Vehicles. They have also supposedly met with officials from autonomous vehicles testing ground GoMentum Station.
Another sign of Apple's automotive ambition was its $1 billion investment on Chinese transportation network company Didi Chuxing. According to Tim Cook, it will help propel iPhone sales in China, but the deal seems more close to car-related businesses.
Source: Financial Times‎