The American automotive giant Ford Motor Company held an event on Monday to provide the world with a forecast of the company's plans for the future. The highlight of the day was the announcement of Ford's intentions to sell driverless vehicles as soon as 2025.
Ford Motor Company's CEO Mark Fields revealed the automaker's plans during a keynote at its Dearborn, Michigan headquarters on Monday, September 12. The announcement follows last month's statement in which Ford committed to rolling out a fleet of self-driving cars for ride-sharing at the beginning of the next decade.
The company's efforts join those of several other automakers and service providers like Uber, Volvo, Google, and Apple. Despite being seemingly late to the race, Ford assures that its driverless venture has been in development for ten years and that they intend to hit the market correctly with an affordable product for the general public.
Ford wants to expand its business range with driverless ride-sharing
Monday's event at Michigan comprised multiple presentations and shared insights on the company's future. The 'Further with Ford' meetup served as a first glance of the automaker's revamp to propel itself as a mobility powerhouse rather than a century-old car manufacturer.
With its new ventures, and particularly its self-driving projects, Ford aims to integrate their centennial knowledge and excellence in vehicle-making with state-of-the-art technology in an affordable quality product for the next decade.
CEO Mark Fields stressed the importance of keeping an open mind and thinking about the future. In a change of perspective that has not sit too well with Ford's investors; Fields said that the company needs to start considering services as a business model too in addition to vehicle retailing.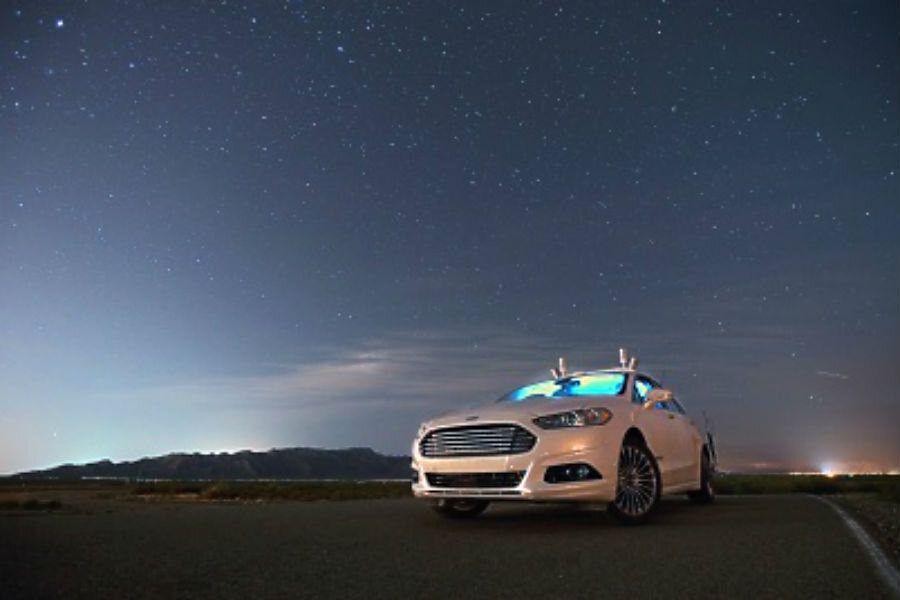 The executive claimed that the company understood the changing needs of today's market. Consumers are drifting away from the idea of owning vehicles and moving towards sharing them. This reasoning led Ford to invest heavily in the development of specialized self-driving vehicles for the personal transportation industry.
Ford wants to be at the forefront of driverless tech adoption
In spite of already having powerful competitors in all areas, Ford does not care about being late to the party. The automaker's focus is on changing the world in the same way the Model T did. To achieve this, Ford intends to spearhead the movement that will lead to a widespread adoption of driverless cars with affordable vehicles.
"We've been at this, guys, for over ten years now, don't confuse activity with progress. Being in the forefront is important. We may not be first, but when we do come out with it, we want to make sure that it's accessible to millions," said Mark Fields during his presentation on Monday morning.
Ford will reportedly collaborate with Uber and Lyft in the future once its in-development fleet is ready for testing and deployment. Future self-driving cars from Ford will have no steering wheels or pedals, and will allow much more freedom for on-the-go activities to ride-hailers.
Source: Ford Motor Company