Dell subsidiary Alienware claims that virtual reality (VR) laptops will soon compete with established video game consoles like the Nintendo Wii U. The computer hardware company launched its VR-ready Alienware 17, 15, and 13 laptops at the Tokyo Game Show 2016.
Even though VR rigs like these are still relatively expensive, Alienware global marketing director Joe Olmsted thinks its mobility aspect will allow them to become the new home entertainment device.
The new Alienware laptops have VR capability thanks to NVIDIA's GTX 10-Series graphics, but they are only another step in a major scheme. Olmsted claims the next-generation VR-ready Alienware notebook coupled with the HTC Vive or Oculus Rift will be the future of gaming.
Olmsted considers the GTX 10-Series as the biggest performance jump he's ever seen on laptops. It easily surpasses Alienware's previous effort, the Alpha R2 mini PC powered by the older GTX 960.
Alienware's gaming PCs and laptops aim to compete with consoles
Founded in 1996 to develop and sell gaming PCs and laptops, Alienware was bought by Dell in March 2006. The new subsidiary became Dell's premier gaming brand in 2008, and it released the M17x laptop, the first Alienware/Dell system, in 2009.
In 2014, Alienware announced that it would release a series of Windows OS-based video game consoles to compete with Sony's PlayStation, the Nintendo Wii U, and Microsoft's Xbox One. The first version, the Alpha, runs Windows 8.1 and allows to play PC games.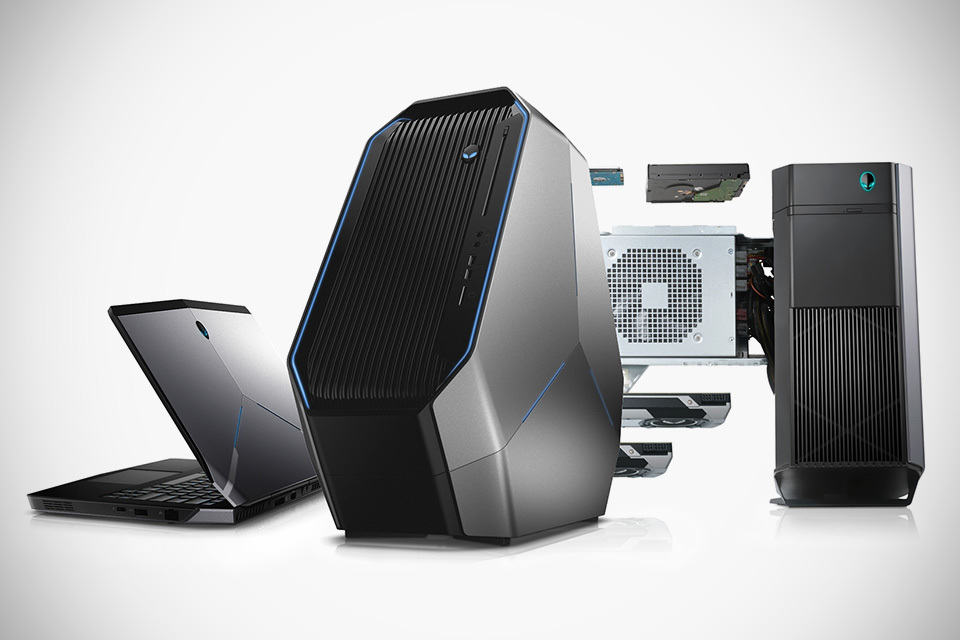 At E3 2016, Alienware unveiled the Alpha R2 with sixth generation Intel processors and NVIDIA GeForce 960 graphics card. It runs Windows 10 and supports Alienware's proprietary Graphics Amplifier.
Alienware 17, 15, and 13 laptops before the next-gen gaming notebook
The next stage ahead of the next-gen gaming laptop, which apparently Olmsted is already using, are Alienware's 17, 15, and 13 laptops. The thinner lineup comes equipped with VR and the latest NVIDIA laptop cards.
Alienware's big-screen 17 sports the top-end NVIDIA GTX 1080 chip, while the Alienware 15 and 13 champion the GTX 1070 and 1060, respectively. All three models support the Oculus Rift and HTC Vive VR headsets.
The new laptops feature sixth-generation Intel Core i7 CPUs instead of the next-gen Kaby Lake. However, the flagship 17-inch version will get a K series Intel processor. The 15- and 17-inch models have 1080p IPS screens, 2667 MHz DDR4 RAM, TactX keyboards, and can support up to 10 keys at once.
Although Dell hasn't revealed pricing yet, release dates for the trio are already known. The 15- and 17-inch models will hit US stores on September 30th, while the 13-inch will be made available sometime in November.
Source: Engadget‎